Hosting Affiliate Program
Affiliate Program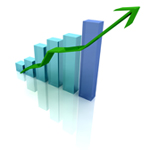 Are you a webmaster? Do you have a high traffic website? Monetize your traffic and earn one of the highest paying commissions in the industry. Our offer to you is 50% commission for every paid shared hosting, semi-dedicated hosting or VPS plan you refer to us.
That could be very easy because you are recommending our wonderful FREE hosting services and with this you will be getting a substantial amount of money when the referred FREE customers later on upgrade to a paid service.
Our conversion rates are among the best in the industry as our affiliates are able to refer a greater number of free hosting customers, which sooner or later upgrade because of the free hosting limitations.
Hurry, do not hesitate, and start earning now!
Registrar

View Affiliate Terms of Service

Visualizar Perguntas Frequentes
Por que somos melhor?

Porque nós definimos um cookie de afiliados de longa vida e mesmo se o cliente referido não comprar / assinar- imediatamente os nossos serviços, mas retorna, ou faz upgrade mais tarde, você ainda vai ser creditado com a sua comissão para a venda.
Contato

If you need any further help with our affiliate program in terms of affiliate control panel, when the commissions will be paid, how to effectively promote your affiliate links or any other related matter do not hesitate to contact us here.